For with
101

Mouth-Watering Recipes!

Dear Paleo Enthusiast,

I don't know about you, but when I first discovered Paleo and started to feel the results, I got excited —
more excited than ANYTHING in my life.

I can remember how relieved I felt. Relieved I'd finally found
a diet solution that WORKED. A way of eating that was not just palatable, but satisfying.

As the days quickly passed and my diet transformed, I can remember how energized I felt. How strong,
healthy and fit I felt. How beautiful I felt, from the inside out, eating the Paleo way.

After years of supposedly trying to eat "right" (meaning vegetarian), Paleo was a godsend.

Can you imagine re-experiencing the pure joy of food?
Going Against the Grain:
The
Power

of a Paleo Breakfast

Early on, I discovered how critically important breakfast time was to the Paleo Lifestyle. Breakfast
provided the fuel for the day.

Paleo vanquished the hunger pangs... the cravings... the desire
to raid the snack machine.

And at the same time, my energy skyrocketed! My health
rebounded. My mental sharpness and clarity was nothing
short of miraculous.

And if you've ever tried the Paleo diet, no doubt you've
experienced similar results.

Up until then, except for the occasional piece of fruit,
I basically skipped breakfast. I figured I was SAVING the
energy I had for later in the day.

How wrong I was! Looking back, I can see I was an idiot.

But to my dismay, when I committed to eating
breakfast regularly the Paleo way, that's when everything fell apart…
Bacon and Eggs, AGAIN?
The first stage of my conversion to Paleo was a breakfast diet consisting of little more than bacon and eggs.
Now, I love bacon and eggs! But every day? No way. After a while
I was sick of them, no matter whether they were poached, sunny
side up or scrambled.
Then I tried the Internet route. I'd try different recipes I'd find off the
Internet. Some of them looked viable.
But unfortunately, they were hit and miss--at best. Most of these folks
don't know how to cook.
And even more so, I couldn't believe how difficult they made it! What
a pain in the butt! I felt like I was trying to make a 3 course dinner first thing in the morning.
Yet, it was one thing to make it, quite another thing to EAT IT!
Most of those Internet recipes were awful. My taste buds would revolt and… fed up with myself… I'd throw food in the garbage. Plus, some of these recipes would use pseudo-Paleo ingredients to get by. That's a total no-no.
And then there's the clean up.
Talk about a hassle!
And if you're making breakfast for the family? Fuggedaboutit! Total pain in the behind.
But you DO know the Paleo pay off, right?
Vibrant health... mental clarity, alertness and focus... and
maybe most importantly,
boundless

energy for the day ahead.

So I kept at it. I redoubled my commitment. The health benefits I was getting were too obvious to ignore.

Along the way, I started to pick up ideas and collect them...

... Recipes. I occasionally discovered good, EASY-TO-MAKE breakfast
recipes and perfected them, making them GREAT!

... Easier, faster ways of food preparation. 10 minutes or less!

... Fabulous food combinations and ways of cooking and
presentation that give it that "breakfast" look and feel

Over time, being a part of the online Paleo community, I'd share my
ideas. Folks were always appreciative.

I mean, if you're a Paleo convert, you already know breakfast is one
of those tricky meals of the day.

It's easier said than done, right?

Especially when you're scrambling... you've got the kids to take
to school... the early morning rush hour to beat...
Sometimes it's just easier to just SKIP
that first meal of the day, right?
The demands of the day makes you think twice about heating up that skillet, doesn't it?
But from a Paleo point of view, breakfast is the "make or break" time.
Every morning, like it or not, your health and vitality are on the line.
You HAVE to make the time. There's no avoiding it.
If you don't, you know who loses out, don't you?
You. And your health.
The only question is "Are you going to be eating "the same
old thing""? Or are you going to turn breakfast, as it should be, into
the most important meal of the day?
There may not be a way of avoiding it, but here's what you CAN do:
You can make breakfast DELICIOUS…
You can make breakfast more nutritious...
And at the same time, you can make breakfast
easier and quicker...
So sit tight, because I'm going to show you how you really can have it all – delicious, easy to put together meals with all the nutritious health benefits of the Paleo Lifestyle.
When it comes to Paleo, you're about to experience what amounts to a breakfast revolution!
I'm here to tell you a Paleo breakfast CAN be fun, fast and
mouth-watering every single day.
As you know, eating is a matter of juggling priorities.
Should you eat for taste? For nutrition? For speed? For cost?
Normally, breakfast time is about speed and taste. Getting out the door and on your way as quickly as possible...
A bowl of milk and cereal, topped with fruit along with a glass
of orange juice...
A bagel smothered with cream cheese and a cup of coffee...
Blueberry pancakes covered in butter and syrup...
Eggo Microwaved Waffles or toasted Poptarts...
But with Paleo it *SEEMS* all that has to change. But what I've discovered is it doesn't have to.
Eating Paleo doesn't have to be time consuming. You can eat the Paleo way and still get to the office on
time.
Here's the BIG Secret to
Enjoying Paleo Breakfasts…
Newcomers to Paleo often struggle with Paleo-oriented breakfasts, not because it's time consuming
or requires effort. It's usually because their taste buds aren't ready yet.
The secret to enjoying Paleo breakfasts is expanding what you consider as breakfast foods.
When we're growing up we have all these preconceived ideas about what we should be eating for
breakfast. Remember?
Corn Flakes and milk...
Coffee and donuts…
A Danish and OJ…
Waffles and a bit of fruit on the side…
But when we eliminate wheat, bran, oats or flour and
dairy… what are we left with?
What looks like a big, gigantic hole.
A big hole with the exception of eggs. Oh, and bacon. But even bacon gets a bit old when that's all you have for breakfast day after day.
Now I LOVE eggs and bacon (occasionally,) but there's more. So much more, when you expand your ideas of what a nourishing, energizing breakfast could be.
So fear not! Help is on the way. Introducing…
The Paleo Breakfast Cookbook

Great Tasting, Nutritious Paleo-based
Breakfast Meals to Start Your Day
My goal with the Paleo Breakfast Cookbook is simple. To provide the taste bud-popping, nutritious recipes that
took me literally years to assemble. Recipes that hit the spot...
You're going to enjoy delightfully surprising breakfasts like…
Smoked salmon with scrambled eggs and sweet potato rosti..

Lamb sausage with mashed cauliflower roasted butternut squash…

Grilled chicken seaweed rolls… great if you're in a rush!

And what about my special breakfast chili recipe. So tasty you'll want
it every morning of the week!

And wait 'til you try the meat lovers' meatloaf – feeds the whole
family and keeps your engine humming all day long.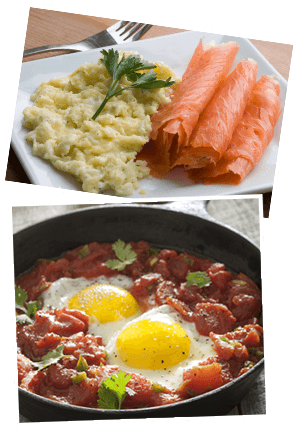 And much, much more… Remember, you're getting over 101
delicious recipes that are my personal favorites.

Now you may be thinking, what are the ingredients for making delicious breakfasts? Breakfasts like...
Cinnamon Apple-crusted Doughnuts...

Zesty Lemon Scones...

Apple Bread...

BBQ Chicken Egg Muffins...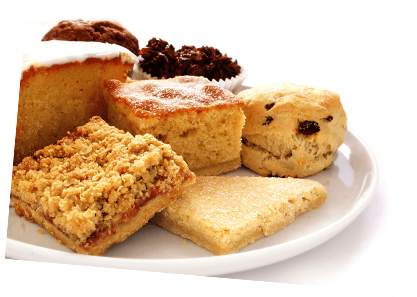 You're probably wondering "How's she doing that?
Those sound like really tasty REGULAR breakfasts…"
Well, it requires a just a little creative substitution.
For instance, I use walnut, coconut or almond flour for things like flapjacks, biscuits and muffins.
(Try mine just one time, and you'll wonder why people are still using denatured, nutrition-stripped
white flour for cooking.)
Remember, all these recipes are 100% Paleo.
You
DON'T

have to be a gourmet
master chef to make the most
wonderfully delicious breakfast…

Nowhere near.

I've developed every recipe,for anyone, even if boiling water is a challenge, you can make the most
tastebud-tingling meals in MINUTES!

And if you're in a rush? It's no problem. Let's face it, morning can be a crazy time of the day… you gotta get
ready for the day, fed and out of the house in the quickest time possible.

Yet with the Paleo Breakfast Cookbook you'll see ALL of the meals can be put together in minutes.

No stress, no fuss, no hassle… just lip-smacking meals in minutes.

And of course you can expect ALL the benefits a Paleo lifestyle brings…
Leaner, stronger muscles…
A rock solid immune system…
A fresh surge of energy that lasts through the day…
Enhanced libido…
Sharper mental clarity, memory and no more brain fog…
Clearer, smoother skin that gives you a healthy glow…
Thicker, fuller, lusher hair…
And you'll trigger your body's automatic fat-burning mode!
With so many benefits to the Paleo diet, it's no wonder it's the fastest growing eating philosophy
around the world.
You're eating NATURAL foods, untouched by dangerous food processing and inhumane manufacturing
practices…
And you're flushing out toxins and chemicals that inhibit your growth.
Bottom line? Your body is free to rebuild and rejuvenate itself. And that means you look better, you feel
better and you actually reverse the visible signs of ageing.
Pretty neat huh? And it all starts with a healthy, hearty breakfast.
Just think… start your day the Paleo way and you can look forward to a clean burst of
energy AND peace of mind. Your body is being protected from illness and disease.
So let me make you a
very special offer…
If you're a Paleo enthusiast you can't afford NOT to have my recipe collection. It's a "must" if you want
oodles of variety and the motivation to continue with the Paleo diet.
Plus it just gets your day started with totally satisfying, delicious meals that deliver a steady burst of clean
energy throughout the day.
The regular price for my collection of uniquely tasty recipes is a more than reasonable $97.
But, because you're a Paleo Hacks reader, I've worked hard to be able to offer you a very special discount.
Order right now and you can get The Paleo Breakfast Cookbook not for $97…. Not $67… not even $47.
Hit the button below and get the entire recipe collection for just $10.
Choose Your Preferred Option Below
(Instant Download or Shipped to Your Door)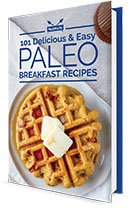 Your Price: $10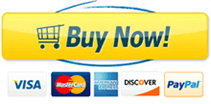 Add Delicious Paleo Variety
To Your Day And Watch Your
Energy Skyrocket!
I've been an enthusiastic advocate of the Paleo Lifestyle for a long, long time.
I know firsthand what thwarts the majority of Paleo people who fall off and back slide. (Candidly, I've been
there myself.)
It's the lack of variety that causes people to back slide. And believe me, it's a slippery slope.
You eat the "same old, same old"? And ultimately, you get bored, looking for options.
And frankly, it doesn't take long to get sick of eggs and bacon everyday.
Now, I happen to LOVE bacon. But don't let that happen to you, ok?
Don't be one of those people who's Paleo in words but not action. I used to see friends who'd say they
were vegetarian, then I'd see them wolfing down a Big Mac at the local McDonald's. Yikes. (But now I know why. ;) )
But don't be one of those. It'll cost you your health and vitality, and any gains you may have gotten
previously will be lost.
I've included 101 delicious recipes. Now it's your turn to make the full health-giving, beauty-building
commitment to Paleo and your body. And have it respond in ways you've only dreamed of.
Make the commitment to Paleo and you'll be amazed at how crystal clear your thinking is. Make the
commitment to Paleo and watch yourself transform, your beauty increasing day by day.
So start with breakfast…
Start with Smoked Salmon with Scrambled Eggs and Sweet Potato Rosti. Or how about a Fresh Mush-
room and Pepper Omelet?
Or maybe Morrocan Curried Lamb in Zuchinni Shells would make your day?
You see? You owe it to yourself to start the day getting the maximum nutritional bang for your buck.
And as always, I'm here to help you.
With Paleo Breakfast Cookbook, you're getting 101 of my favorite personal favorites. Recipes that taste
great, I guarantee.
Your Paleo friends,
Dave & The Paleohacks Team
Dave & The Paleohacks Team
PS: As you gradually experiment with Paleo Breakfasts, I can't wait to hear from you.
After you place your order and prepared your first few days of breakfasts, feel free to contact me support@paleohacks.com
I can't wait to hear as those preconceived notions about breakfast start
to fade. As your mind starts opening up to new possibilities... your taste buds start looking forward to breakfast... and your cravings
disappear...
Best of all, you're going to look and feel amazing!
P.S.: If you've never had the smell of my version of Baked Apple donuts hit your nostrils in the morning,
you don't know what you're missing. ;)